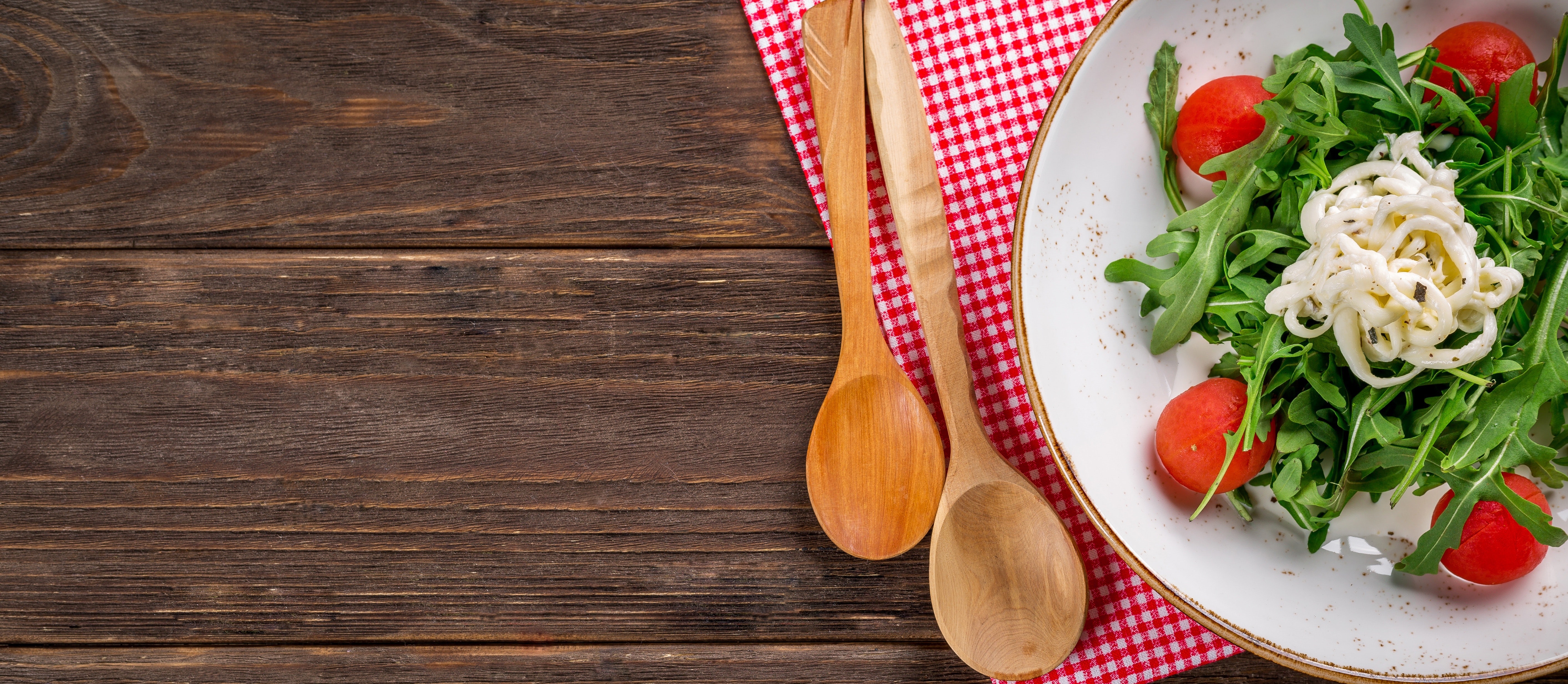 Inspired by the articles I linked in my previous post, (here, here, and here), I decided to investigate the USDA's food consumption dataset to get an idea of how Americans' diets have changed over time. I am also complementing this dataset with Harris Poll and Google Trends data. In the previous post, I demonstrated how I read the Excel files containing the USDA data into R and scraped the Harris Poll HTML tables. In this post, I am going to be sharing some interesting findings derived from my data.
Some Things Have Changed Over The Last 40 Years
The first section of this post discusses transformations that have taken place in how Americans eat, while the second section discusses a few trends that have remained constant over time.
Some Things Have Remained the Same 40 Years Later
As mentioned above, Americans by and large are still not eating properly, despite all of the health-conscious shoppers and recent movements towards food transparency.
Americans Are Eating the Wrong Food Groups in Excess
Americans are not eating the correct amount of each food group. This was the case in 1970 and remains the case today. For example, the 2015 USDA Recommended Healthy Eating Pattern Guidelines outline that Americans who consume a 2,000 calorie diet should be eating 2.5 cups of vegetables per day. In 1970, on average, Americans only ate 1.5 cups per day and 45 years later, in 2015, the number had only grown to 1.7 cups per day. The situation is even worse for fruit. While the USDA Guidelines suggest 2 cups per day, the average American in 1970 only ate 0.7 cups per day. In 2015, that number still stood way below recommended at 0.8 cups per day. On the other hand, Americans have been and still are eating way too much protein and grains. Grain consumption has been above 100% of what the USDA Guidelines recommend since the 1990s as is seen in the graph below. Protein consumption was always more than 100% of the recommended amount, and has only grown more recently. Surprisingly, Americans' consumption of dairy hasn't changed much over time since the decline in milk consumption has been replaced with a one for one increase in cheese and yogurt consumption.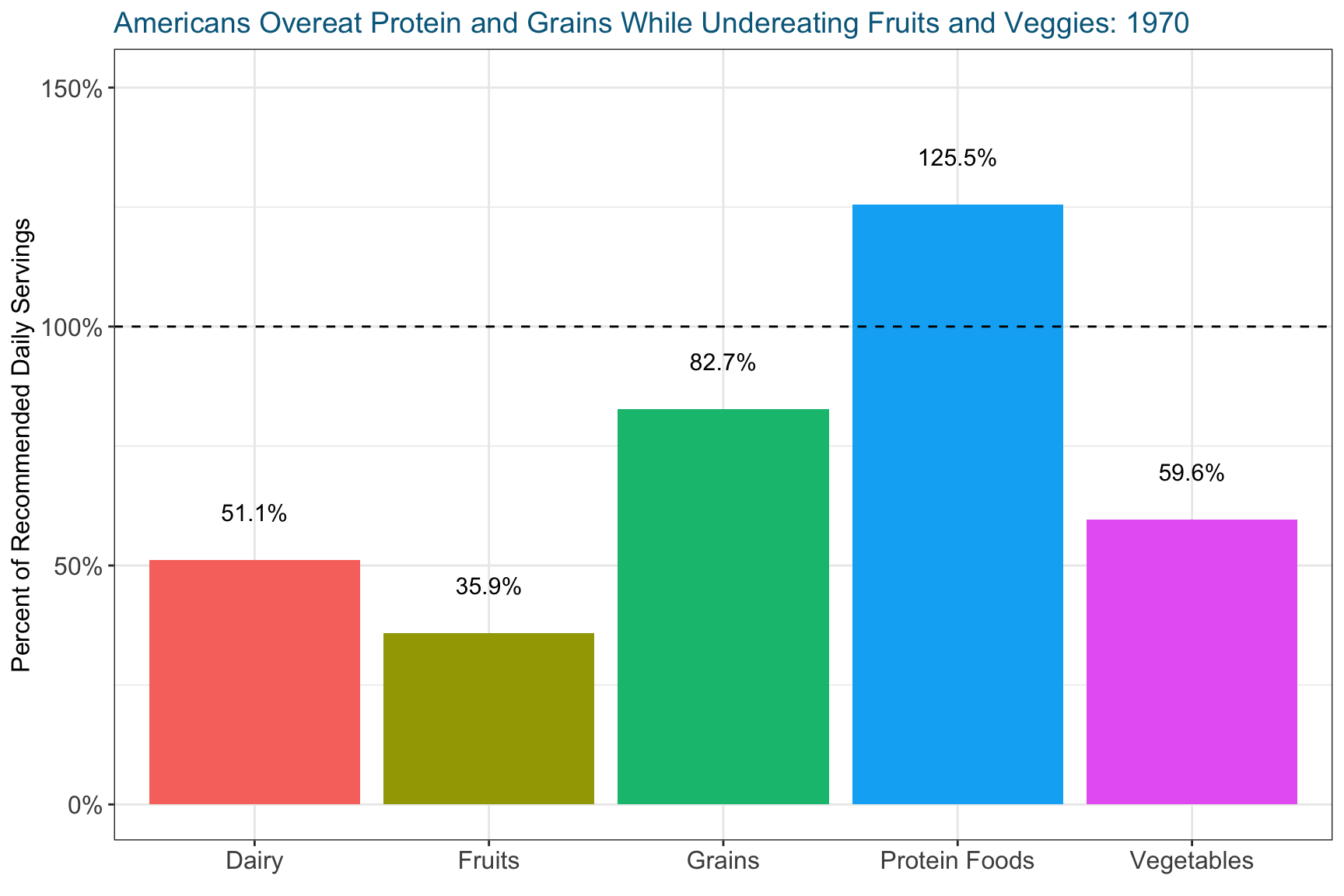 This Leads to Americans Consuming Fat and Cholesterol in Excess
As described above, Americans are not eating enough of certain food groups and too much of others, which leads to improper consumption of nutrients. The availability of nutrients in the US Food System has not changed a ton since 1970. Necessary nutrients like vitamins and minerals are pretty available, but when Americans overeat protein and grains and skimp on fruits and vegetables, they may not be getting enough of the "good stuff". However, its not only Americans eating habits that need to change. As the below graph shows, much more fat than the daily recommended value is available for consumption, enticing consumers away from healthier options. However, if Americans demanded more healthy food (like what seems to be happening lately) it is possible that food suppliers will begin to change what is available in a meaningful way. The data below ends at 2010 (due to availability), but it will be interesting to see what happens in the future, if all of the healthy eating/ethical sourcing trends discussed above continue.